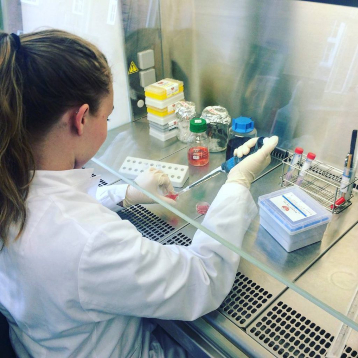 "I absolutely encourage underclassmen to apply to the DAAD RISE scholarships… Since all of the scholarships are STEM field related, it's a great way for science students at K to combine an academic experience that is related to their field with the cultural learning that is so integral to a liberal arts education."
Sarah Smith '17, who did her Biology SIP in Germany
Boost your future career!
German Studies has the highest success rate on campus for applicants for Fulbright!
Knowing German opens doors to many opportunities in the US and abroad that can boost your resumé, help you get internship experience in a wide range of fields, and help fund work and study abroad. If you're majoring in a STEM field, you can do a paid summer internship in Germany and gain lab experience. If you're interested in teaching or working with kids, you can teach English in Germany or Austria after graduation. If you're interested in business, you can gain experiences with German companies in the US or abroad. And if you're interested in politics, you can participate in a program that fosters connections between the U.S. Congress and the German Bundestag! The options are endless! Check out some of these opportunities, and talk to your German professors for more information about:
Grants, fellowships, and internships that our students have received: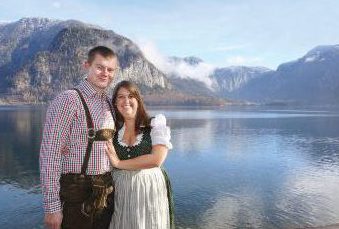 "After I finished my research and teaching with Fulbright I went on to get my MA here [in Austria], worked for a UN organization, got married and now work for a US State Department contractor bringing religious minority refugees from Iran to the US."
Emily Jeitler (Ackerman), who studied abroad in Erlangen, and spent a year teaching English with the Fulbright Austria program after graduation
---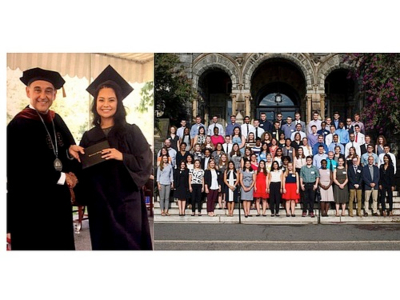 "The goal is to immerse myself in German society as much as possible and be able to gain cultural understanding through different settings. During my time in Germany I hope to give an adequate representation of my country to Germans and hope to bring back to the U.S a small glimpse of German culture to share."
Blanca Moreno '17 was a participant in the prestigious Congress-Bundestag Youth Exchange for Young Professionals program 2017-18. Sponsored by the U.S. Congress and the German Bundestag, she represented the US in Germany as a junior cultural ambassador for a year-long diplomatic, and cultural exchange. Participants come from a wide variety of career fields, and from all over the United States. The program has a language training phase, a study phase, and an internship phase.
More opportunities: