---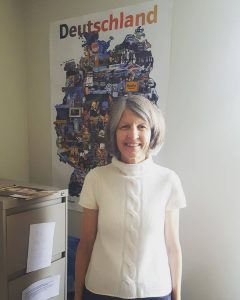 Angela Erdman
Visiting Instructor of German
M.A., Translating and Interpreting English/Spanish, Universität Heidelberg, Germany
Phone:

269.337.7217
Email:
Office:

212F
Courses

German 201: Intermediate German – Multicultural Germany
---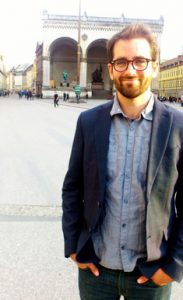 Michael Powers
Visiting Assistant Professor of German
Ph.D., Brown University
B.A., New College of Florida
Phone:

269.337.7051
Email:
Office:

211B
Courses

First Year Seminar: The Art of Play

German 203: Was ist Deutsch?

Green Germany: Past, Present, Future

German 102 – Beginning German II: The German-Speaking World
Publications

"Between Speaking and Listening: Jean Paul's Word-Play," in Goethe at Play: Theories, Narratives, and Practices of Play in the Age of Goethe. Series: New Studies in the Age of Goethe. Eds. Edgar Landgraf and Elliott Schreiber. Lewisburg: Bucknell UP. (forthcoming 2020)

"Atmospheric Color and the Phenomenological Gaze: Goethe and Merleau-Ponty" Pacific Coast Philology 54.2, Special Issue: "Ways of Seeing: Visuality, Visibility, and Vision." (Nov. 2019): 298-321.

"The Smallest Remainder: Benjamin and Freud on Play," MLN 133.3 (April 2018): 720-742.

"Wolkenwandelbarkeit: Benjamin, Stieglitz and the Medium of Photography," The German Quarterly 83.3 (Summer 2015): 271-290.
---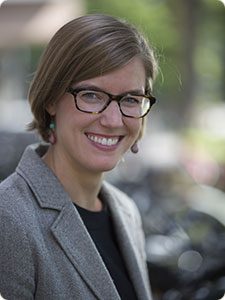 Kathryn Sederberg
Assistant Professor of German
Co-Chair of German Studies Department
Ph.D., University of Michigan
B.A., St. Olaf College
Phone:

269.337.7587
Email:
Office:

211A
Courses

First Year Seminar – Memories, Secrets, and Lies: Writing the Self

German 101 – Beginning German I: The Personal World

German 102 – Beginning German II: The German-Speaking World

German 201 – Intermediate German: Multicultural Germany

German 204 – Advanced Intermediate German: Babylon Berlin: War, Society, Culture 1914-1933

German 301 – Advanced Intermediate German: Coming-of-Age in Germany

German 470 – Contemporary German Culture: Mutbürger und Wutbürger
Publications

"Rethinking Rubble Literature: Hans Erich Nossack, Arno Schmidt, Wolfgang Koeppen, and the Diary as a Rubble Form." Forthcoming in German Studies Review 43(2), 2020.

"Reconstructing the Self and the City: Wolfgang Koeppen's Rubble Film Bei Betty (1946–1948)". The German Quarterly, 93(1), Winter 2020, 37-55.

"Writing Through Crisis: Time, History, Futurity in German Diaries of the Second World War." Biography, 40(2), Spring 2017, 323-341.

"The First World War in the Literacy-Focused Classroom: Teaching German through Cultural Themes." Co-authored with Jennifer Redmann. Die Unterrichtspraxis/ Teaching German, 50(1), Spring 2017, 45-66.

"'Als wäre es ein Brief an dich': Das Brieftagebuch, 1943-1946." In: Selbstreflexionen und Weltdeutungen: Tagebücher in der Geschichte und der Geschichtsschreibung des 20. Jahrhunderts. Rüdiger Graf and Janosch Steuwer, editors. Göttingen: Wallstein Verlag, 2015.

"Deutschland als Schiffbruch: Der 'Robinson'-Topos in deutschen Tagebüchern, 1943-1946." Studia Germanica Posnaniensia XXXIV (2013), 41-55. Special issue: "Narrationen der Übergänge: Geschichten von Ende und Anfang in der deutschsprachigen Literatur vom Ende des 19. bis zum Anfang des 21. Jahrhunderts."

"Bringing the Museum into the Classroom, and the Class into the Museum: An Approach for Content-Based Instruction." Die Unterrichtspraxis/Teaching German 46(2), Fall 2013, 251-262.
---
Max Cherem
Associate Professor of Philosophy
Co-Chair of German Studies Department
Phone:

269.337.7077
Email:
Office:

Humphrey House S202
---
Magnolia Little
Office Coordinator of Modern Languages
Phone:

269.337.7136
Email:
Office:

Dewing 203

---
Emeriti Faculty
Hardy O. Fuchs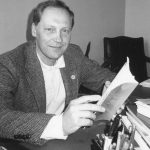 Professor of German, Emeritus; B.A. Kalamazoo College, University of Bonn; M.A. Indiana University; Ph.D. Michigan State University
Joe K. Fugate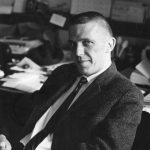 Professor of German and Director of Foreign Study, Emeritus; B.A. Southern Illinois University; M.A., Ph.D. Princeton University
Margo R. Light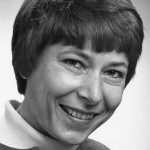 Professor of German, Emerita; B.A. Hope College; M.A. Indiana University; Ph.D. University of Michigan