For general questions about the German program, please contact Dr. Kathryn Sederberg.
---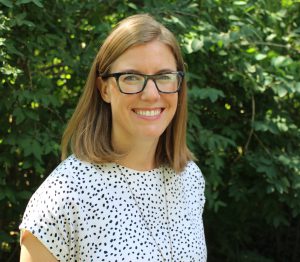 Kathryn Sederberg
Lucinda Hinsdale Stone Associate Professor of German
Co-Chair of German Studies Department
Ph.D., University of Michigan
B.A., St. Olaf College
Phone:

269.337.7587
Email:
Office:

Olds Upton 110

First Year Seminar – Memories, Secrets, and Lies: Writing the Self

German 101 – Beginning German I: The Personal World

German 102 – Beginning German II: The German-Speaking World

German 201 – Intermediate German: Multicultural Germany

German 203 – Advanced German I: What is German?

German 204 – Advanced German II: Babylon Berlin: War, Society, Culture 1914-1933

German 301 – Advanced Intermediate German: Coming-of-Age in Germany

German 440 – German Diary Cultures: Adventure, Intimacy, Scandal

German 470 – Contemporary German Culture (various topics)

German 490 – Testimony and Memory: The Holocaust in Literature and Film (Senior Seminar)

Sophomore Seminar 295: Bearing Witness: Holocaust Literature and Testimony (Winter 2023)

"Teaching Babylon Berlin: Language and Culture Through a Hit TV Series," Die Unterrichtspraxis/ Teaching German 54(2), 2021, 200-216.

"Journaling Displacement. Jewish Refugee Accounts 1933-1945" in Revue belge de philologie et d'histoire /Belgisch tijdschrift voor filologie en geschiedenis 98, (2020): 593-614.

"'Confrontation with My Complicity': Paratextual Self-Encounters in Diaries of the Second World War," in Contested Selves: Life Writing and German Culture. Edited by Katja Herges and Elisabeth Krimmer, 147-166. Camden House, 2021.

"Rethinking Rubble Literature: Hans Erich Nossack, Arno Schmidt, Wolfgang Koeppen, and the Diary as a Rubble Form." German Studies Review 43(2), 2020, 291-309.

"Reconstructing the Self and the City: Wolfgang Koeppen's Rubble Film Bei Betty (1946–1948)". The German Quarterly, 93(1), Winter 2020, 37-55.

"Writing Through Crisis: Time, History, Futurity in German Diaries of the Second World War." Biography, 40(2), Spring 2017, 323-341.

"The First World War in the Literacy-Focused Classroom: Teaching German through Cultural Themes." Co-authored with Jennifer Redmann. Die Unterrichtspraxis/ Teaching German, 50(1), Spring 2017, 45-66.

"'Als wäre es ein Brief an dich': Das Brieftagebuch, 1943-1946." In: Selbstreflexionen und Weltdeutungen: Tagebücher in der Geschichte und der Geschichtsschreibung des 20. Jahrhunderts. Rüdiger Graf and Janosch Steuwer, editors. Göttingen: Wallstein Verlag, 2015.

"Deutschland als Schiffbruch: Der 'Robinson'-Topos in deutschen Tagebüchern, 1943-1946." Studia Germanica Posnaniensia XXXIV (2013), 41-55. Special issue: "Narrationen der Übergänge: Geschichten von Ende und Anfang in der deutschsprachigen Literatur vom Ende des 19. bis zum Anfang des 21. Jahrhunderts."

"Bringing the Museum into the Classroom, and the Class into the Museum: An Approach for Content-Based Instruction." Die Unterrichtspraxis/Teaching German 46(2), Fall 2013, 251-262.
---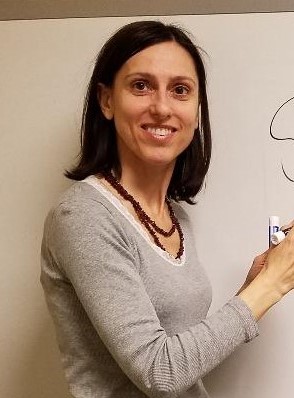 Stefania Malacrida
Instructor of German
M.A., University of Bologna (Italy)
B.A.; M.A. State University in Milan (Italy)
Email:
Office:

Olds Upton 305E

Stefania Malacrida joins the faculty in spring 2022 to teach German 102. She has studied journalism and philosophy, and wrote her master's thesis on Immanuel Kant and his legacy within German existentialism (dissertation focusing on Heidegger's Kant book). She spent two years in Germany at the Ruprecht-Karls University in Heidelberg. She has experience teaching German, Italian, and philosophy, as well as professional translation experience.

German 102: Beginning German II

German 201: Advanced German I
---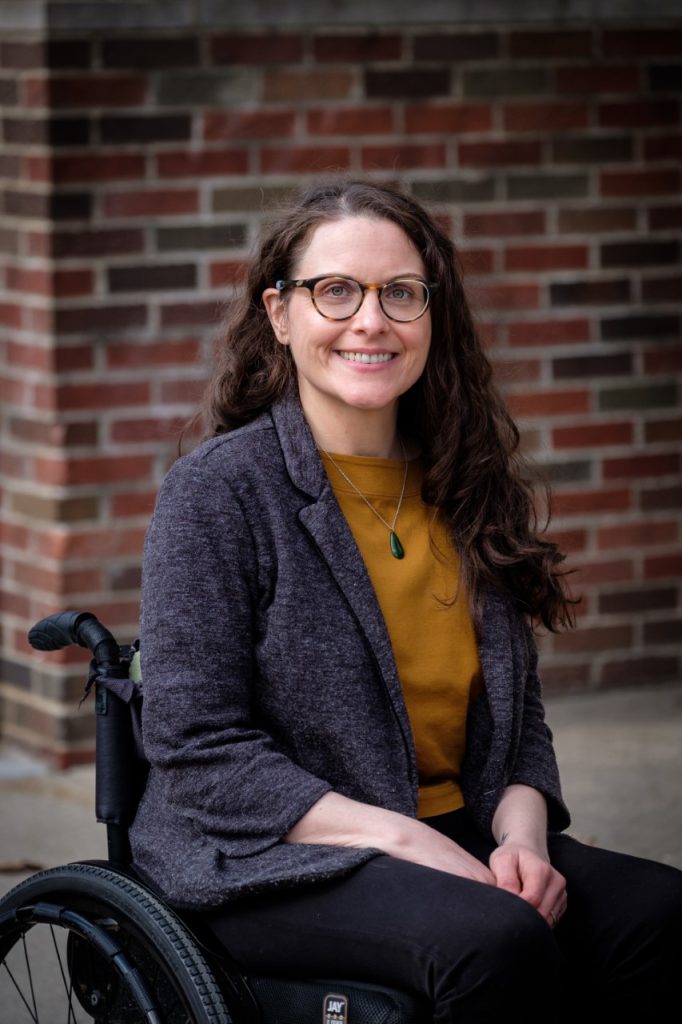 Petra Watzke
Assistant Professor of German
Ph.D., Washington University in St. Louis
M.A., University of Colorado at Boulder
Zwischenprüfung (equivalent of BA) Universität Regensburg
Phone:
Email:
Office:

Olds Upton 110

Sophomore Seminar: Cold War Kids

German 101: Beginning German I

German 102: Beginning German II

German 204: Advanced German II: German Stories and Histories

German 200: Myth of A Nation: German Film

German 301: Crime, Violence, and Community in German Literature and Culture (Intro to German Cultural Studies)

German 470: Gesundheit! Health, Wellness, and Anxiety in Contemporary Germany

German 435: Minority Cultures in Germany

"Women, Cinema, and the First World War: Rosa Porten's Film Wanda's Trick (1918)" German Quarterly 95:2, 2022, 130-148.

"Disrupting the Norm: Disability, Access, and Inclusion in the German Language Classroom." Diversity and Decolonization in German Studies. Regine Criser and Ervin Malakaj., editors. New York: Palgrave Macmillan, 2020, 233-250.

"Friendship and Networking: The Writing Circle of Marie von Ebner-Eschenbach, Ida von Fleischl-Marxow, and Betty Paoli." Market Strategies: German Literature and Publication Cultures in the Long Nineteenth Century. Vance Byrd and Ervin Malakaj, editors. Berlin: De Gruyter, 2020, 307-332.

"Objects and Objectification: Women and Technology in Marie von Ebner-Eschenbach's Lotti, die Uhrmacherin and 'Ein Original.'" Feminist German Studies, 34, 2018, 49-74.

"Out of Order: A Personal Perspective on Academic Ableism." Feminist German Studies, vol. 34, 2018, Special Online Section.

"The GDR's Imaginary Indians: Liselotte Welskopf's Henrich's Harka Cycle and its DEFA Adaptation Die Söhne der Großen Bärin." Sophie Discovers Amerika: German Speaking Women Writers and the New World. Rob McFarland and Michelle Stott James, editors. Rochester: Camden House, 2014, 230-39.
---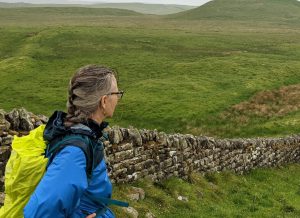 Elizabeth Manwell
Professor of Classics
Co-Chair of German Studies Department
Phone:

269.337.7405
Email:
Office:

Humphrey House 106
---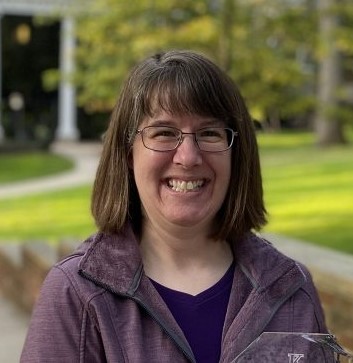 Kristen Eldred
Office Coordinator of German Studies, Computer Science, Mathematics, Physics
M.A., Western Michigan University, Educational Leadership
B.S., Western Michigan University, Secondary Education Mathematics
Phone:

269.337.7100
Email:
Office:

Olds Upton 203
---
Emeriti Faculty
Hardy O. Fuchs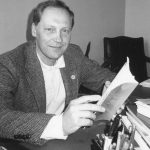 Professor of German, Emeritus; B.A. Kalamazoo College, University of Bonn; M.A. Indiana University; Ph.D. Michigan State University
Joe K. Fugate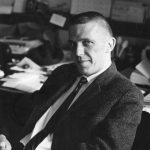 Professor of German and Director of Foreign Study, Emeritus; B.A. Southern Illinois University; M.A., Ph.D. Princeton University
Margo R. Light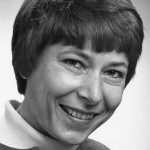 Professor of German, Emerita; B.A. Hope College; M.A. Indiana University; Ph.D. University of Michigan