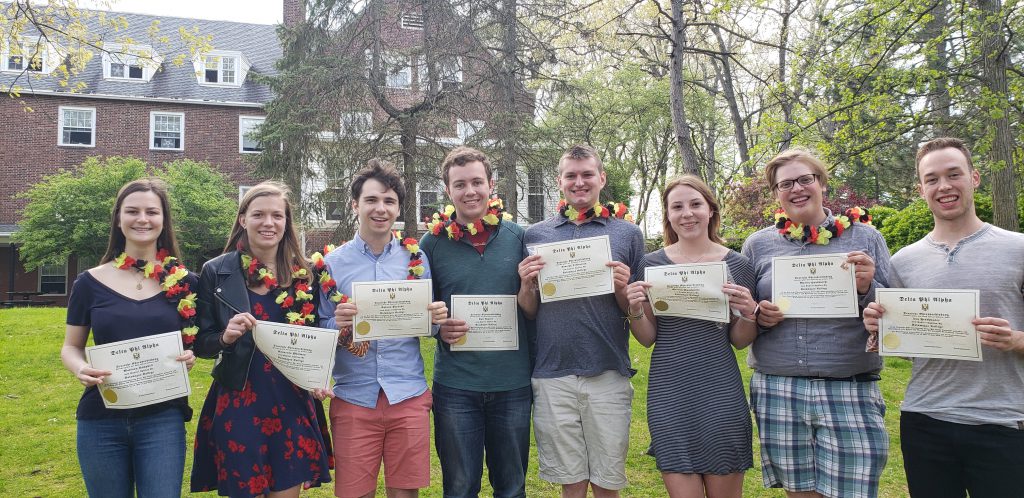 Study a language that will boost your future career! Did you know that Germany has the strongest economy in Europe, and is a world leader in exports? German companies such as Adidas, Bayer, T-Mobile or Volkswagen account for 800,000 jobs in the US, including many jobs in Michigan. "Made in Germany" represents quality and innovation, and knowing German creates opportunities in many careers, from medicine to renewable energies. At Kalamazoo College we offer beginning to advanced German courses, as well as study abroad programs in Germany. Our graduates not only become proficient in German, they learn to think critically about history and culture and gain lifelong skills in intercultural communication.
At Kalamazoo College, students have the unique opportunity to speak German in and outside of the classrooms with K's Teaching Assistants from Germany. They also host activities such as game nights, film events, and a weekly conversation group.
---
Like Kalamazoo College German Studies Department on Facebook and follow us on Instagram @kzoogerman to keep up to date with all upcoming German department events!