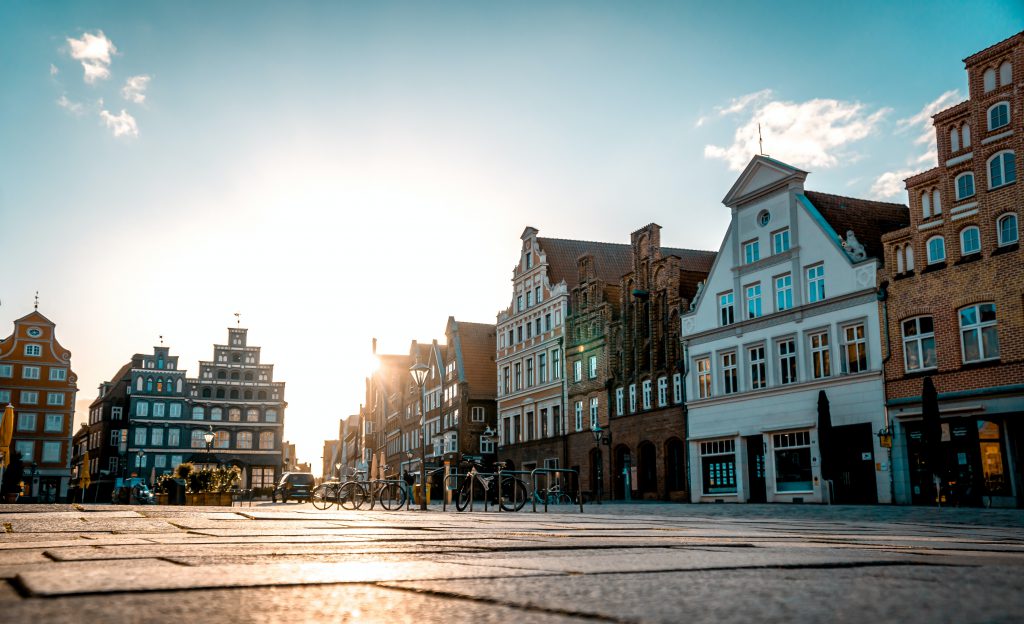 Study in Lüneburg
"The 1,050-year-old town of Lüneburg is located between Hamburg and Hanover, and is one of the most fascinating places in northern Germany. Its historic red brick Gothic architecture creates an exciting contrast to the town's young and lively vibe. Lüneburg survived World War II intact, so it boasts a closed, medieval townscape – one reason why its Hanseatic status was reinstated in October 2007. In the town centre, visitors encounter its history wherever they go, and it becomes evident that salt was the most valuable asset back in the day. Salt was extracted in the Lüneburger Saline (Lüneburg Saltworks) for more than 1,000 years. Trading this precious 'white gold' meant that the town accumulated wealth and commanded respect in the Middle Ages." (From Lüneburg tourism office)
---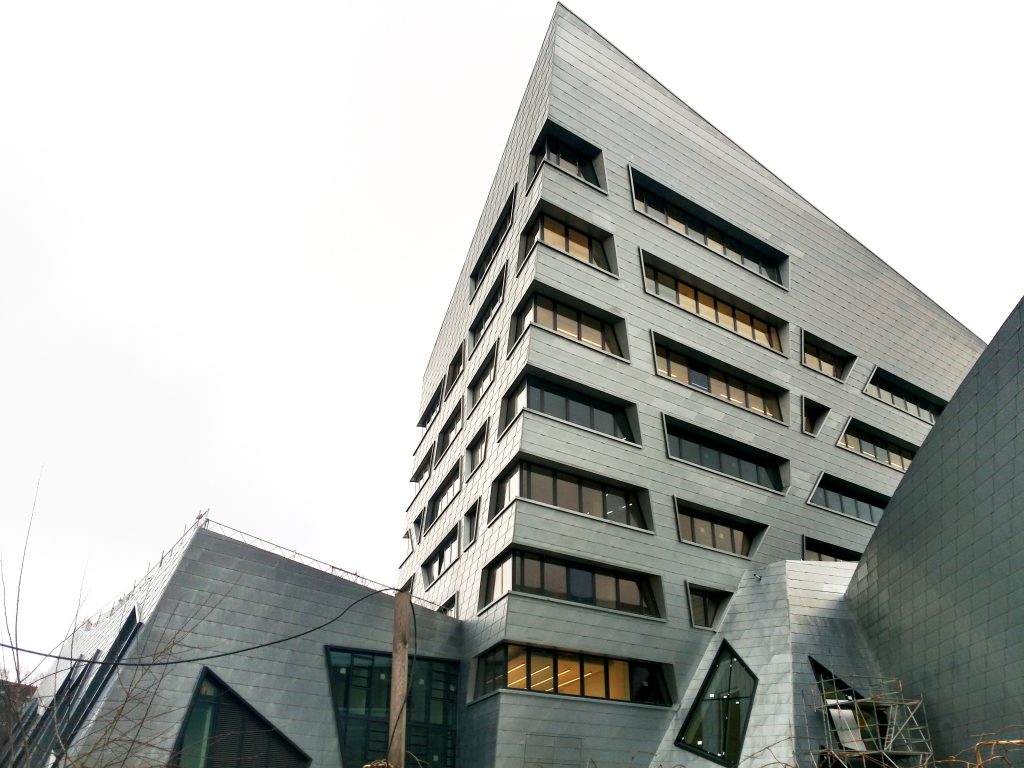 In Lüneburg, students will study at Leuphana Universität, a university which is known for its liberal arts approach–a model that is rare in Germany. The university has 6,000 undergraduate students, which may sound large to K students, but creates a smaller campus feeling compared to many European universities. The college focuses on interdisciplinary and project-based learning, and offers 13 majors and 17 minors to undergraduates, including Digital Media, Global Environmental & Sustainability Studies, International Business, Music Studies, and more.
"The central campus of Leuphana focuses on intensive personal encounters and is an inspiring place for academic exchange. A milestone in the dynamic development of the campus is the central building, inaugurated in 2017, which was designed by Daniel Libeskind together with students of Leuphana. The campus has been climate-neutral since 2014." (Leuphana website)
Students from Kalamazoo College may choose the long-term exchange program in Lüneburg (September-February) or the short-term program (April-July). The program begins with a month-long intensive language course. Students then choose a variety of courses in English to complement their German language study (see list of majors/minors here). The international student office offers a variety of extra-curricular activities and opportunities for excursions, for example, a 3-day trip to Berlin.
Kalamazoo students live in shared apartments with other students. They receive a monthly stipend for food and may choose to take lunches in the university cafeteria (Mensa).
Requirements for the long-term program in Lüneburg: Students must have Junior standing and have completed at least German 101 102, but no course higher than German 203/204. (Some exceptions possible; especially for fall athletes.)
Requirements for the short-term program in Lüneburg: Students must have Sophomore standing. Students must have completed at least German 101 and 102, but no course higher than German 203/204. (Some exceptions possible; especially for fall athletes.)