Teaching Assistants from Germany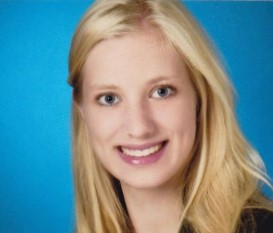 My name is Mona and I study Psychology. I like singing, playing the piano, hiking and baking. Before I started my Bachelor's in Bonn, I went to Shenyang, China, to support the Goethe Sprachlernzentrum. I enjoyed organizing events, teaching German and analyzing the culture I grew up with. So I'm really happy that I can continue this passion at K! I'm looking forward to learn more about you.
---
Morten Oberg
Hey everyone! My name is Morten. I am studying English and History at Erlangen to become a teacher. I am a huge American football fan and enjoy traveling to new cities and getting to know their history and culture. At Kalamazoo I hope to help you improve your language skills as well as your knowledge about German history.
---
TA and Departmental Student Advisor (DSA)
Katie Miller-Purrenhage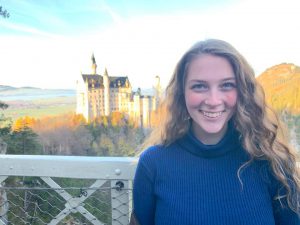 Hi, my name is Katie and I'll be the DSA for German Studies this year! I have a double major in German and Music and a minor in Philosophy. I studied in Erlangen, Germany for six months during my junior year and hope to return someday! I also participate in various music ensembles on campus and enjoy cooking and hiking. I'm excited about this year and hope to everyone around!
---
Student Assistant
Grace Stier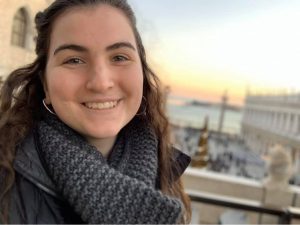 Hi, my name is Grace and I am the German Departmental Aide this year! I am a German and Biology double major. I was the aide my sophomore year (2018-2019), then I studied abroad in Erlangen, Germany, and now I'm back! I also work for the Admissions Office and I love to experience the great outdoors in my free time! I look forward to seeing you on campus!