Teaching Assistants
Sandra Oechler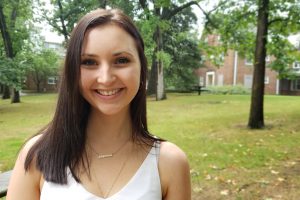 Hey, my name is Sandra! I am studying English, Economics, German and Physical Education in Erlangen (Germany) to become a teacher one day. I really enjoy exploring new places, new cultures as well as meeting new people. I love doing sports, especially playing Tennis and dancing. I am very excited to meet the students of Kalamazoo and help them to get to know the German language and its culture a little bit better.
Tashina Voit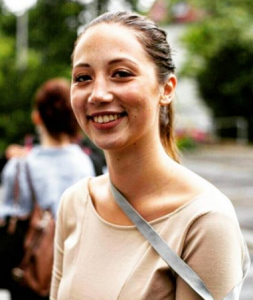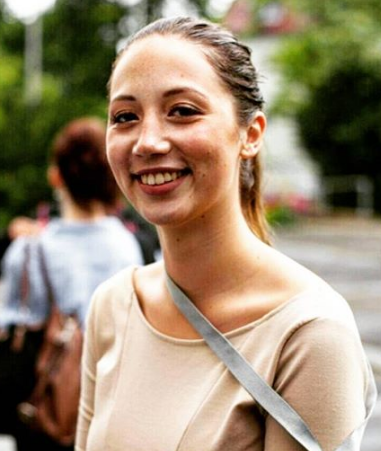 Hey! My name is Tashina and I am studying German and English to become a teacher. I love watching movies and going to the theatre. That's why I have already studied theatre and media science in Germany. In the past, I used my experiences from these fields to create exciting lessons for the students I worked with. Now, I am really happy about getting the chance to continue this passion at the Department of German Studies. ​
Annarosa Whitman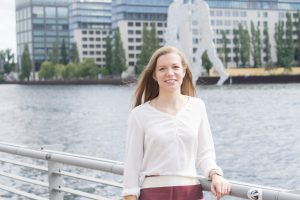 Annarosa Whitman is German-American and grew up in Portland, Maine. She is triple majoring in Anthropology-Sociology, German Studies, and International Area Studies concentrated on Western Europe. She studied abroad in C​áceres, Spain during her junior fall. She plays intramural soccer and is active in the International Student Organization.
---
Departmental Student Advisor (DSA)
Katie Miller-Purrenhage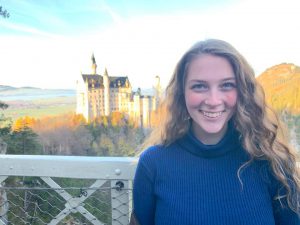 Hi, my name is Katie and I'll be the DSA for German Studies this year! I have a double major in German and Music and a minor in Philosophy. I studied in Erlangen, Germany for six months during my junior year and hope to return someday! I also participate in various music ensembles on campus and enjoy cooking and hiking. I'm excited about this year and hope to everyone around!
---
Student Assistant
Grace Stier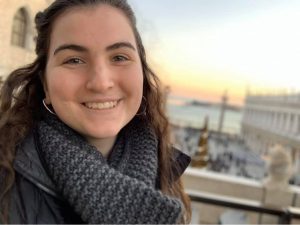 Hi, my name is Grace and I am the German Departmental Aide this year! I am a German and Biology double major. I was the aide my sophomore year (2018-2019), then I studied abroad in Erlangen, Germany, and now I'm back! I also work for the Admissions Office and I love to experience the great outdoors in my free time! I look forward to seeing you on campus!