Teaching Assistants (TAs)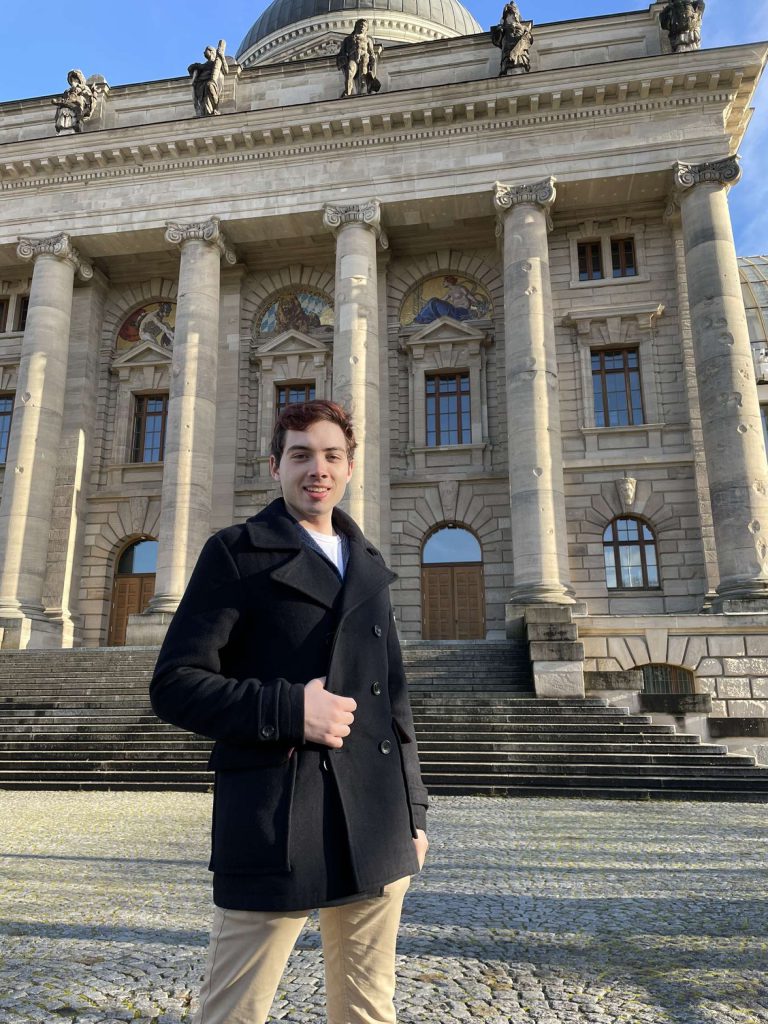 Hey! You! My name is Sean, but you can call me anytime. I'm going to be a TA for German 102 in the Spring. I enjoy the smell of summer rain and I like long walks on the beach. I spent the last 6 months studying abroad in Erlangen, and I'm majoring in German and Psychology. I like to spend my free time reading books, not eating meat, and critically ripping into movies with my friends. If you see me walking around in circles on campus, I'm probably playing Pokémon Go. Don't be afraid to say hi!
Sean Gates is a TA for German 102 this spring.
---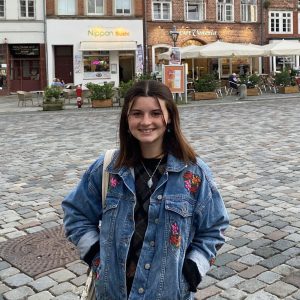 Hallo alle! My name is Ellie Lotterman and I am from Grand Rapids, MI. I am a senior at K majoring in German and Computer Science. I started taking German as a freshman at K and have really enjoyed the classes and professors. This past fall, I spent the term studying in Lüneburg. The city was wonderful, and I highly recommend the program! In my free time I am doing crafts, spending time outside, or hanging out with my dogs. I'm very excited to get to know all of you and share my passion German with you all!
Ellie Lotterman is a TA for German 201 this spring.
---
Alvaro Lopez Gutierrez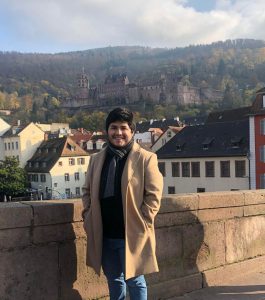 Hallo alle! Ich heiße Alvaro. I am an international student from Peru and a junior at K majoring in Psychology and German. I started with 201 in my freshmen year and simply could not stop taking German classes ever since; the department at K is just wonderful. This fall, I studied abroad in Erlangen, where I interned at the local courthouse. Erlangen is an amazing city and I personally recommend it to those majoring in German. In my free time, I play the guitar almost all the time, and I am a huge soccer fan. I am very excited to be your TA this spring!
Alvaro is a TA for German 201 this spring.
---
Departmental Student Advisor (DSA)
Christian Zeitvogel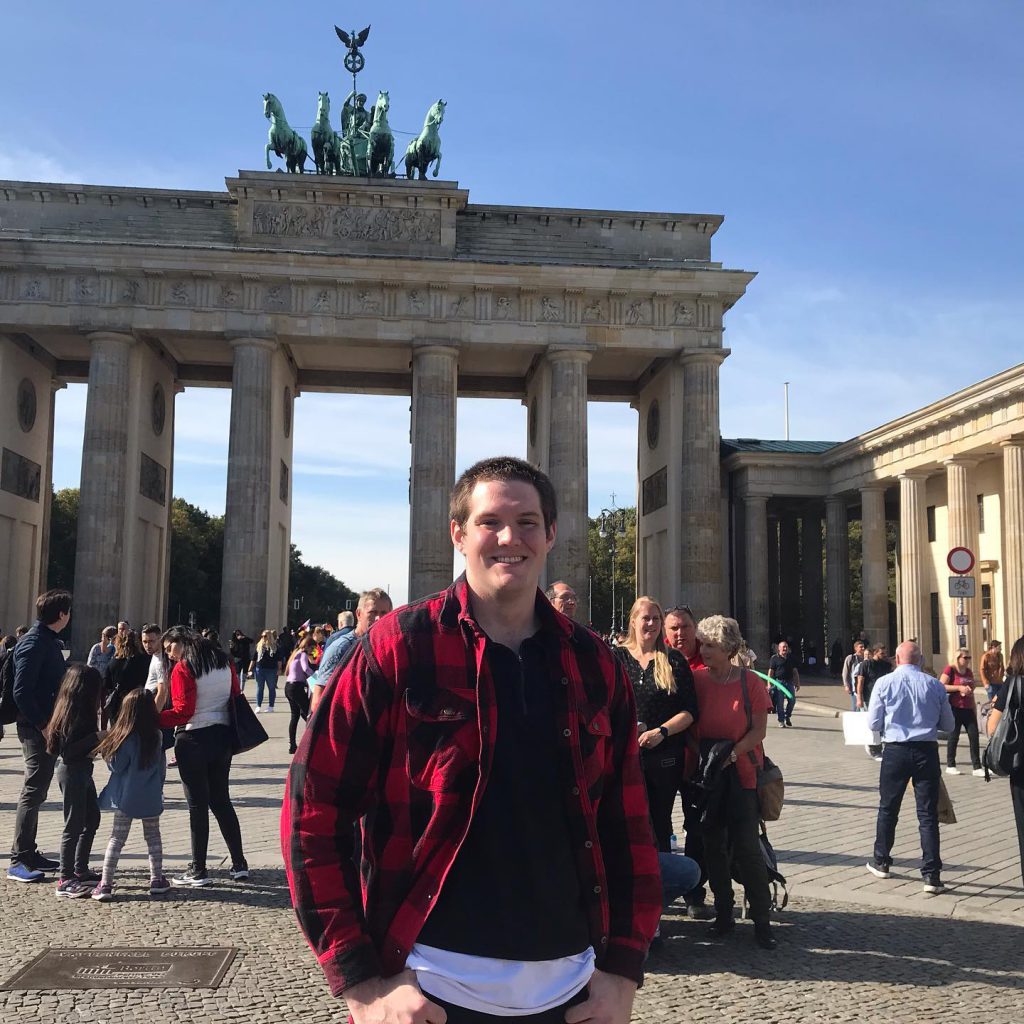 Servus! I'm Christian Zeitvogel and I have the pleasure of introducing myself as the DSA for the German Department. I am an incoming Senior from beautiful Beverly Hills… Michigan. Although I came to Kalamazoo with no intention of pursuing German [much less doing study abroad], I now cannot imagine my life without these experiences. I originally applied for the six month program in Erlangen, but as soon as I arrived, I knew that I did not want to leave and stayed for a year. At the ripe age of twenty-one I experienced a "quarter-life crisis" [sozusagen] during my study abroad as I realized that my future lies in Europe. Outside of academics, I love the culinary arts and engaging in politics. After having been away from K for two years, I am thrilled to return to campus this fall.
In 20 words or less, what is the best thing about being part of your department?
The German department builds an interactive community between students and professors inside and out of the classroom.
What is your biggest piece of advice to first years and sophomores about getting connected to your department? 
Seize every opportunity that presents itself, whether it be actively engaging in class, attending one of our public events such as Stammtisch and movie nights, or discovering something from German culture such as cuisine and music. The classes are academically stimulating while our extracurricular events are a lot more relaxed and provide a more casual opportunity to meet other students, practice the language, and learn something new (Often times there is food involved too).
What is a random fun fact about you?
My last name, Zeitvogel, literally translates to "Time-bird" because my family heritage traces back to the Schwarzwald in Germany where we once made cuckoo clocks.
---
Student Assistant
Kelley Akerley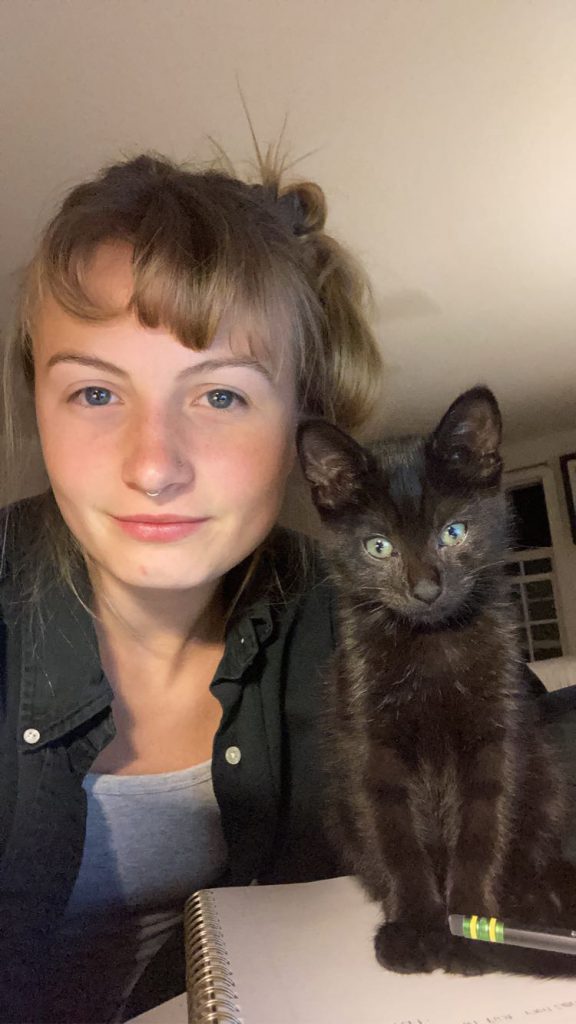 Hi! My name is Kelley and I'm a sophomore planning to be a German & English double major. I'm from New Hampshire and like to spend my free time running or hanging out with my cat Agnes. I will be the student worker for the German department this year and I can't wait to meet everyone on campus!