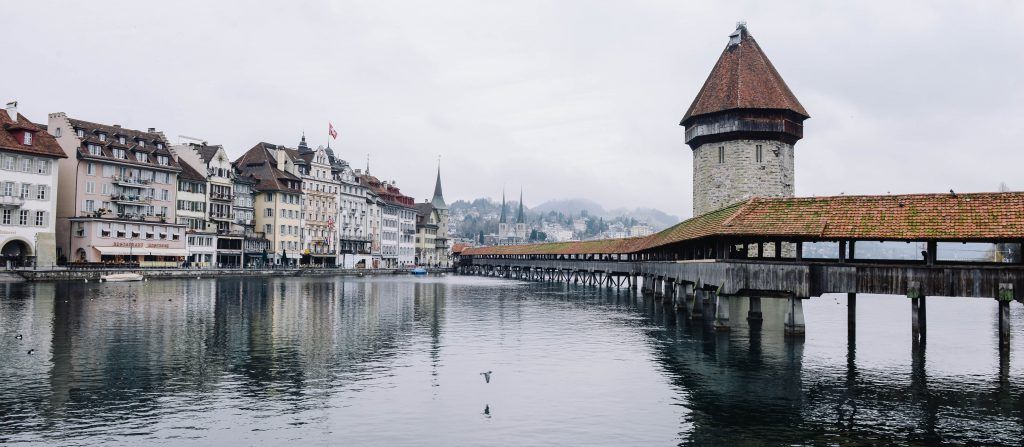 What can I do with a major or minor in German?
The answer is: anything!
A world of possibilities
Students decide to start taking German for many different reasons: some have an interest in music, philosophy, art, or history. Some already know Spanish or French and want to try something new. Others have a friend or relative from a German-speaking country, or they want to study abroad or travel in Germany, Austria, or Switzerland. Some students want to know more about European politics or about international relations. Although there are many ways students land in our classrooms, they usually decide to stay because of our exciting courses that bring together language learning and culture. Through your German classes you will learn much more than the language.
Our German majors and minors go on to a wide range of different careers. They all say that their German classes and their study abroad experiences were life-changing.
Why take German at K?
Hear from our alums!
After I graduated, I moved to Bonn, Germany for a fellowship program and interned at my second museum, the Bonn Memorial Center for Victims of the Holocaust. Being a German major at K formed my career path and helped get me to where I am today.
Mallory Zink
Class of 2015
I'm so glad I was able to take advantage of the opportunities at Kalamazoo College. I don't think I could overestimate the impact going to K—and especially doing foreign study—has had on my life.
Laura Rueckert
Consultant
The cultural and historical knowledge that I gained from my German classes at K College helped form the foundation for my reporting on German and European politics. It's an amazing gift to have found a career that combines not only the writing skills I gained at K, but my German skills as well. I am incredibly grateful for the opportunities that K College provided.
Rebecca Staudenmaier
Class of 2012
I still go back to Germany regularly and have maintained several friendships from my time in Erlangen.
James Hughes
Class of 2007
One of the primary reasons that I chose to attend K College was the study abroad program in Erlangen.
Courtney Read
Class of 2006
I know that my life would have been very different without the experiences I had at K. Foreign study was an experience that opened my eyes to a world beyond Michigan and gave me skills and experiences that have helped me in my life beyond K.
Ed Hortelano
Class of 1983
At K I enjoyed having the flexibility to combine my love of German with my other major, Psychology. I had the opportunity to discuss the works of Freud in my German classes, as well as the chance to learn about how people acquire language in my psychology classes.
Stuart Murch
Class of 2017
The most compelling reasons to study German:
German is the most widely spoken language in the European Union
After English, German is the second language most commonly used in scientific terms
German is proven to boost your future salary: there is increased demand for German speakers internationally
German is a dominant language in fields like business, history, literature, philosophy, music, and theology
Especially after "Brexit," Germany is playing the leading role in European politics today
Germany is one of the most important trade partners of the United States (and Michigan in particular!)
"Made in Germany" stands for quality in many niche product markets Germany is a country of innovation and invention: Germany ranks 3rd in the world for patent applications German, Austria, and Switzerland are leaders in science and engineering: they are leaders in Nobel Prizes and scientific breakthroughs
Many graduate schools recommend or require knowledge of the German language
Our alumni have gone on to a range of successful careers!
Articles on learning German: