Life after K
What can I do with a major or minor in German? Anything!
Wondering where a German major or minor can take you? Our recent graduates are doing all kinds of things, from graduate school, to work in the museum world, to further work and study abroad. They all have one thing in common: they talk about how much their study of German at K helped them succeed.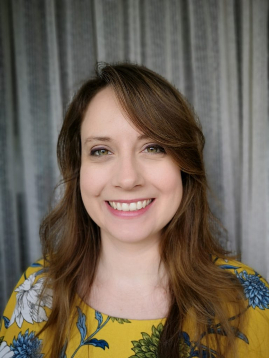 "It's not an exaggeration to say that my junior year abroad in Bonn truly changed my life. The program gives students the opportunity to improve their language skills and immerse themselves in German culture — by the time my program ended, I knew I wanted to come back.

After graduating in 2012 as an English major and a German minor, I returned to Germany on a Fulbright English Teaching Assistantship and taught at a Gymnasium in Bonn. After my Fulbright year, I returned once again to Bonn to get a Master's in International Media Studies and now work as a journalist at Deutsche Welle, Germany's international broadcaster.

The cultural and historical knowledge that I gained from my German classes at K College helped form the foundation for my reporting on German and European politics. It's an amazing gift to have found a career that combines not only the writing skills I gained at K, but my German skills as well. I am incredibly grateful for the opportunities that K College provided."

Rebecca Staudenmaier '12
---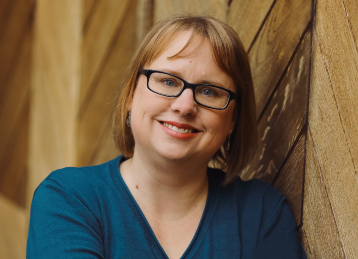 "One of the things that drew me to K was the foreign study program. Not only was I able to spend six months in Bonn, but after graduation, I also received a scholarship to study for a year in Nuremberg. I graduated with a major in German Language & Literature and minors in International Commerce and Management Studies. Today, I live in Germany and manage process and system projects, and I've been lucky to be able to travel to several other countries.

I also write fiction (in English), and my fantasy novel A Dragonbird in the Fern will be published in August 2021. Due to my experiences in Germany and other countries, one of the themes that continually pops up in my writing is communication. For example, A Dragonbird in the Fern features a protagonist forced to move to a foreign country and investigate a murder without knowing the language there. For more details, see www.laurarueckert.com.

I'm so glad I was able to take advantage of the opportunities at Kalamazoo College. I don't think I could overestimate the impact going to K—and especially doing foreign study—has had on my life."

Laura Rueckert
---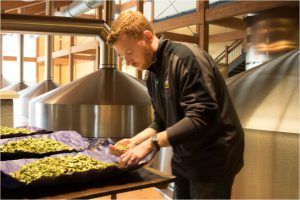 "I graduated from K College in 2006 with a double major in German Language and History. I began studying German in middle school and quickly developed a passion for the language and culture. One of the primary reasons that I chose to attend K College was the study abroad program in Erlangen.During my time in Erlangen, I interned at Steinbach Bräu (a local brewery) where I learned about the history, culture, and practical applications of brewing in Germany. After graduation I moved to Dallas and began a new career in IT, but brewing was never far from my mind. I began homebrewing in 2008 and eventually found my way back to Kalamazoo, where I took a job at Bell's Brewery as an IT Project Manager; finally unifying my love of beer and my technical skills. Though I don't use German every day, I have given brewery tours in German and never miss an opportunity to speak German when vendors and suppliers are on site. I have been back to Germany a few times since graduating and am currently looking forward to reconnecting with friends when I head back this summer."

Courtney Read '06
---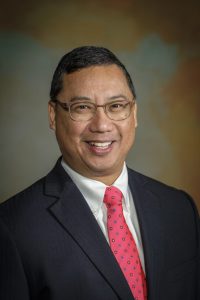 "I was in Hannover for my foreign study during junior year. The experience, language and cultural fluency gained was very important to my life and career.

As a young PhD Organic Chemist, I was entering the workforce with expected scientific skills, but with the foreign study experience, I was a great fit for Bayer, a German chemical company. With my early technical success and German language skills, I was asked to move to the headquarters in Leverkusen, Germany after a few years with the company. The expat experience was like a second foreign study and a great opportunity to grow my German language skills while making connections and contributions that helped me during the 20 year career I had with Bayer (now Covestro).

The last assignment with Bayer was another foreign assignment. My family and I were expats in China. It was another great adventure and extension of the journey I started my junior year.


I know that my life would have been very different without the experiences I had at K. Foreign study was an experience that opened my eyes to a world beyond Michigan and gave me skills and experiences that have helped me in my life beyond K. "

Ed Hortelano '83
---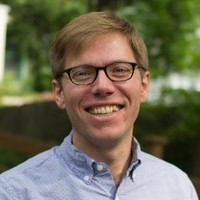 "I'm a 2007 graduate of K College, with a double major in German and Computer Science, and I received a Ph.D. in Computer Science in 2013 from Dartmouth College. I am currently a Chief Technologist at LGS Innovations in Florham Park, New Jersey, where I do algorithm development for wireless telecommunications applications. I still go back to Germany regularly and have maintained several friendships from my time in Erlangen."

James Hughes '07
---
"I graduated from K in 1964 with a major in German. I had spent the summer after my freshman year in Bonn on a Light Scholarship–the first year there was such a thing. That was the summer the Berlin wall was erected–just barbed wire at first. After graduation I taught German in Virginia public schools for 30 years. I was active in the AATG and had several students participate in the Congress-Bundestag Exchange Program. It was a very satisfying career for me."

Linda Harlow Cannon
---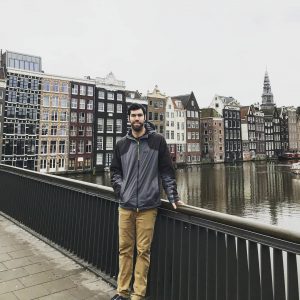 "I began in German-101 at K out of pure interest; I had no previous exposure to the language. I went on to declare a minor in German studies (which I later changed to a major), and studied abroad in Erlangen for six months. To be able to go from a complete beginner to living in Germany on my own in just a few short years has been a simply amazing experience. I am currently working towards completing a C1 language certification. I feel really lucky that the K plan allows the time for a double major, a long-term study abroad, be involved in civic engagement, and I was still able to participate in a varsity sport on top of that. At K I enjoyed having the flexibility to combine my love of German with my other major, Psychology. I had the opportunity to discuss the works of Freud in my German classes, as well as the chance to learn about how people acquire language in my psychology classes. When I return to the United States I hope to be able to find a career path that will continue to allow me to combine these two interests."

Stuart Murch '17
---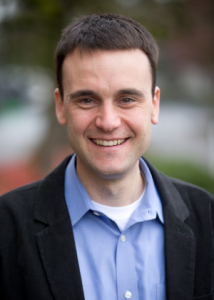 "My dedication to bilingual education dates to my days as a camper, counselor, and dean with Concordia Language Villages in Minnesota. I am continually excited and inspired by the positive effect learning another language and culture has on a child. I joined GIS in 2003 and have devoted my efforts to increasing the school's support from the local community and the German government, improving the program, and promoting sustainability. The school has become a model for German Schools Abroad in North America and around the world. I am actively involved with the American Association of Teachers of German and have served on its Executive Council. Recently, I co-authored Gute Idee: A Handbook of Good Ideas for Teachers of German from the Waldsee German Language Village. Born in Michigan, I graduated with degrees in German, Education, and Human Development and Social Relations from Kalamazoo College. I also earned a Master of Arts in German Languages and Literature from Ohio State University. During my undergraduate studies and later as a Fulbright Scholar, I had the opportunity to live and work throughout Germany."

Blake Peters '96
---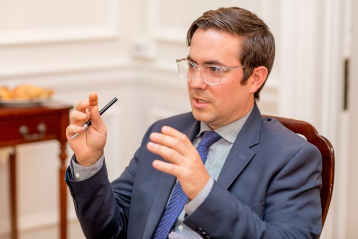 "In 2013 while in grad school I took part in the Internationales Parlaments-Stipendium in Berlin, offered by the Bundestag. It allows participants a chance to intern with an MdB, to take part in a bunch of cultural and political seminars, and study at any of the Unis in Berlin for a semester. All expenses are covered and there is small monthly stipend. Taking part in this program directly led to my current job at the Konrad Adenauer Stiftung and has given me a useful network of alumni in DC and Berlin…K students are perfect candidates for this program"

Justin Lakamper '08
---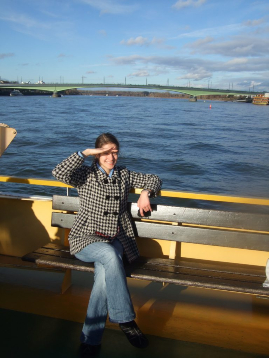 Julia Sylor '09 was in Bonn after graduation with a Fulbright English Teaching Assistantship (at a school in Sankt Augustin) and then stayed on to complete a dual Masters program in German and French Studies. She is now a Ph.D. student at the University of Wisconsin Madison in German. She writes that "Bonn is very close to my heart", in part because of her friendship with TA Annika Koch from Bonn. "It's, in my unbiased opinion, one of the loveliest cities in Germany."

Julia Sylor '09
---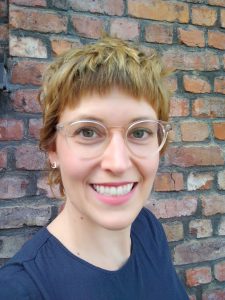 Amy Buer '08 studied abroad in Erlangen, and completed a major in German with a concentration in Media Studies. She now lives and works in Berlin. "After I graduated with a major in German, I received a Teaching Assistant Fulbright in Hamburg. It was a struggle to start my career, but I had my eye on consulting and I found an internship at a small consultancy, where the director encouraged me to get a masters in business. I graduated with an M.A. in International Business and Sustainability from the University of Hamburg. I also joined 180 Degrees, a student consulting organization. There, I discovered 'Design Thinking' and I participated in the Design Thinking School at the HPI in Potsdam. I also received my German citizenship! In 2019 I was offered a position as an Innovation Consultant at Cassini Consulting in Berlin. Five months into my job, Covid-19 caused me to lose it. Now, I'm an Agile Coach at Curalie GmbH. I am grateful for a job I love, my international circle of friends, and all the cultural and professional opportunities Berlin offers. The K German program prepared me well for my life in Germany. The most important lesson: resilience."

Amy Buer '08
---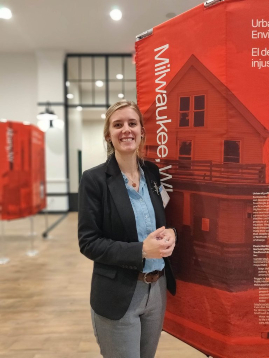 "I loved Kalamazoo College and took part in every opportunity offered – I graduated in 2015, double majoring in German (I took German 101 my freshman fall and was in a German class every semester after that!) and International Area Studies, with a concentration in Western Europe. I studied abroad for 364 days in Erlangen, Germany – my ICRP was at a museum and it was not my first choice for an ICRP, more like my 5th/final choice, but I ended up loving it. I also started my SIP research in Erlangen, and I received honors for my SIP "The Myth of the Zero Hour and Memory in Film". After I graduated, I moved to Bonn, Germany for a fellowship program and interned at my second museum, the Bonn Memorial Center for Victims of the Holocaust. Being a German major at K formed my career path and helped get me to where I am today. I am unbelievably glad that I took that ICRP and was able to fall in love with the museum industry and begin to dabble in collective memory – which both go hand-in-hand with public history. In 2021, I graduated with a Master's Degree in History, specializing in Public History and certifications in Museum Studies and Nonprofit Management. I started my new position with the National Park Service – Rivers, Trails, and Conservation Assistance program in January, as their very first Historian. NPS-RTCA is a program that supports local communities build parks, trails, and other projects. I will be assisting on a variety of projects in the northeast region that involve interpretation, historical landscapes, trails, oral histories, and more!"

Mallory Zink '15
---
If you are a graduate of our German program, please get in touch with us and share your story! We'd love to hear from you!